Free Printable Woodland Birthday Cards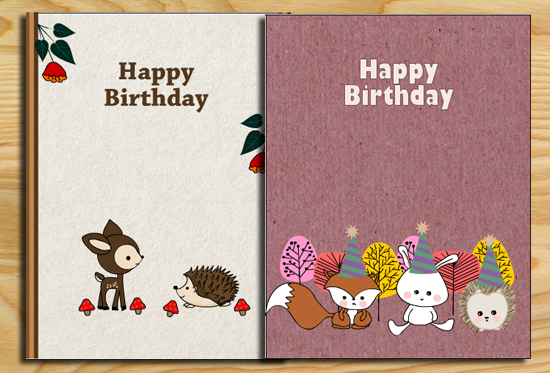 On this page you will find some super cute Free Printable Woodland Birthday Cards that you can print using your home printer and send to anyone to wish them a very happy birthday. These beautiful cards are decorated with images of cute woodland animals. In order to print these cards using your home printer, simply click on a birthday greeting card image of your choice and then right click and save or print the bigger image that will open up. You can print these cards on a card stock paper or any other paper of your choice.
---
Free Printable Woodland Birthday Card

This is an adorable birthday card on which an adorable owl is wearing a birthday cap and a deer and squirrel are standing around birthday gifts. Any kid would love this beautiful birthday card.

Cute Woodland Birthday Card Printable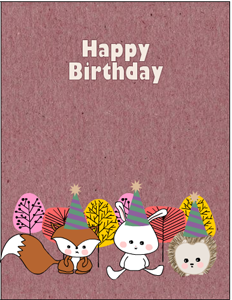 This is another beautiful birthday card in which I have used a free textured paper. There are beautiful and colorful trees and a baby fox, baby rabbit and a baby hedgehog are sitting in front of those trees.
Free Printable Birthday Card featuring Hedgehog and Deer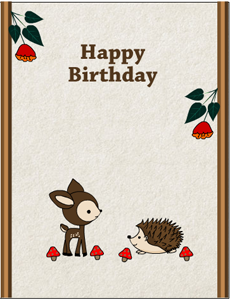 This is another vey cute happy birthday card in which a deer and a hedgehog are standing among mushrooms and wild flowers.
Free Printable Floral Birthday Card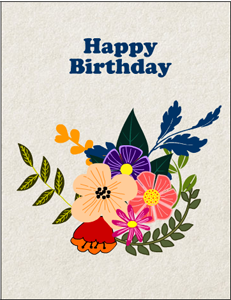 This is a very colorful and charming birthday decorated with beautiful and colorful flowers.
Happy Birthday Card featuring Fox, Hedgehog and Owl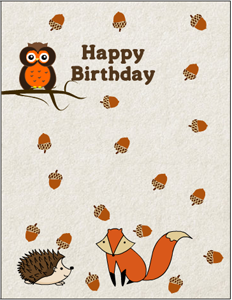 This is another beautiful woodland themed happy birthday card featuring a fox, a hedgehog and a cute owl standing among acorns.
---