Free Printable Woodland Animals Wall Stickers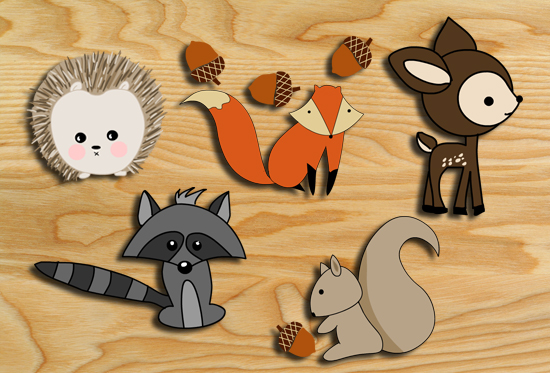 On this page I am sharing Free Printable Wasll Stickers of cute Woodland Forest Animals. These images are in PNG format with a transparent backgorund and these will turn out great if you'll print these on a transparent sticker paper. These images are for personal use only and these should only be used as wall stickers or in your personal crafts related project. These should not be included in any design, should not be shared online or distributed in anyway.
You can make your baby's nursery or kid's room more beautiful by pasting these cute Free Printable Woodland Animals Wall Stickers on their room walls. You can also mix and match these stickers with some floral stickers.
---
Free Printable Cute Hedgehog Wall Sticker

This is a cute sticker of an adorable baby hedgehog. It's beady eyes and pink cheeks are to die for. I love it.

Free Printable Fox Sticker
This is another sticker of a fox standing among falling acorns. Just click on any of the sticker that you like and then right click and save the bigger sticker.
Free Printable Squirrel Wall Sticker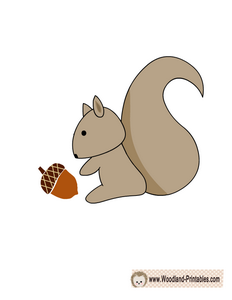 This is a cute sticker of a squirrel and an acorn. You can also use these stickers on classroom walls in schools.
Raccoon Sticker Printable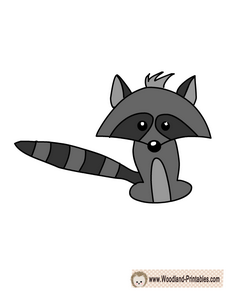 This is another free printable wall sticker of a Raccoon.
Free Printable Deer Wall Sticker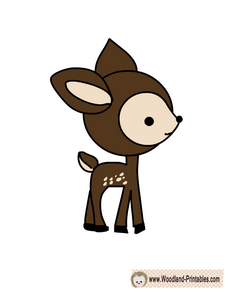 This is the last and a very adorable sticker of a cute deer.
---